Weekly Irish Classes


"Ranganna seachtainiúla Gaeilge"
CILA offers FREE Irish language classes at the Canberra Irish Club, 6 Parkinson St, Weston ACT 2611, every Tuesday during the school term. There is no direct cost to these classes but you will need to provide your own materials. Textbooks and other learning materials for new students can be borrowed from the Community Library. Please e-mail us with any questions about joining or sitting in on any lessons, or just come along next Tuesday.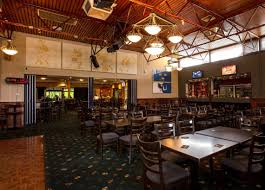 There are three class levels available.
An bhfuil  tú idir dhá chomhairle maidir le do leibhéal cumais? Unsure what level? You are welcome to attend any or all of these in a given night.
The beginners course is held at 6 and finishes at 7.15.
This is followed by a secondary level (roughly a lower-intermediate ability) from 7:30 – 8:30
After this there is a directed conversational/reading group for all, but with a focus on stronger speakers.
Classes are operated and taught on a volunteer basis and while every effort is made to keep things running smoothly mistakes can happen. If you have any concerns, feedback, ideas or would like to contribute your own time and skills to the classes or anything else Irish in Canberra we would love to hear from you.
For Current Students
During active class term you can find weekly homework and any other preparation materials you may need for the class below.
Beginners Level (Bun Rang)
Revise over the break!
Second Level (Meán Rang)
Revise over the break!
Third Level (Ard Rang)
Revise over the break!
---
Consider joining the online classroom called Canberra Gaeilgeoirí on Duolingo. This is a free language learning website and app where we can help you revise and practise in a fun way to complement your class learning.